Develop Fighting Skills & Movement Ability
We teach fundamental mindset and movement patterns to create well-rounded fighters.
Founded by Jarlo Ilano, MPT, True Aim Fitness & Martial Arts is dedicated to developing a student's fighting ability and fitness through progressive and thoughtful movement drills and sparring. We encourage physical and mental growth through realistic, practical teaching and training, based in Filipino Martial Arts, Brazilian Jiu-Jitsu, Greco-Roman Wrestling, Silat, Muay Thai, and Bagua Zhang.
Jarlo Ilano is that extremely rare blend of a great fighter and a great teacher — and not just in one discipline, but in all ranges of armed and unarmed combat. If you are looking for realistic training in a safe environment, train with Jarlo Ilano.​
Learn the fundamentals of precise and practical stick fighting with our self-paced, online courses you can do from anywhere.
Single Stick Fundamentals
Double Stick Fundamentals
Jarlo is a great teacher, very skilled in several martial arts, including BJJ, striking, wrestling, knife, and stick fighting. His approach is primarily focused on practical, street self-defense, and everything is pressure tested. In addition to being a great martial artist, Jarlo is a very good physical therapist, and he incorporates the scientific approach of motor learning into his teaching. As a result, my fighting skills developed and improved very quickly in my 1.5 years as his student. If you want to learn practical self-defense from an overall great human being, take one of Jarlo's courses.
Jarlo is a master at focusing on progressive pressure—working on fundamentals under only a little resistance, increasing pressure as skills improved. After I'd trained with him for a few months, I started training other styles with him, including BJJ, silat, and kickboxing, to the point that he became my head coach for competitive fighting. I've learned how to carry myself as a terrible pick for a victim, and in the few times I've faced a threat, I've been unfazed, knowing I've been prepared and armed with the skills that only real resistance from a highly skilled opponent can give. I'm eternally grateful for how careful Jarlo is to teach as realistically as possible.
Jarlo loves to teach and has a great depth of knowledge in the areas he teaches. He really cares about his students and wants to help them on their journey—whether their goal is to feel safer on the streets or to delve into the depths of the systems he is knowledgeable in. He also incorporates full body movement and synchronicity into everything he teaches. A block or strike does not only come from the arm, but originates in the legs and hips to become an incredibly powerful movement. That connection to the body is a key component to learning any martial art.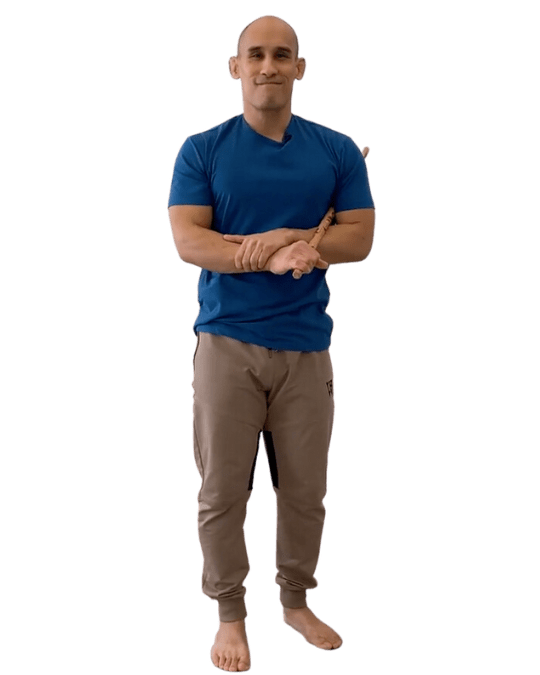 Get started with the basics of proper body movement and weapons manipulation, with two free introductory lessons.